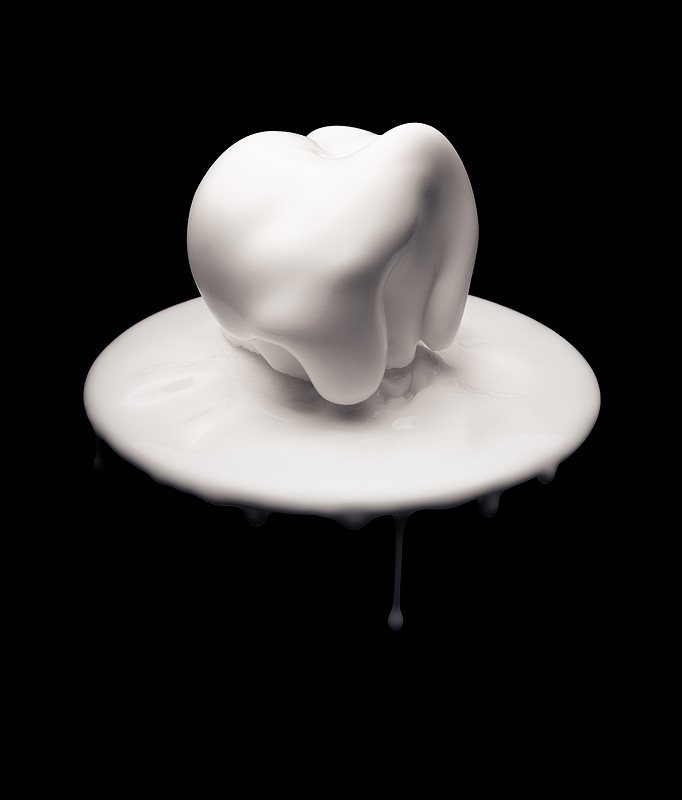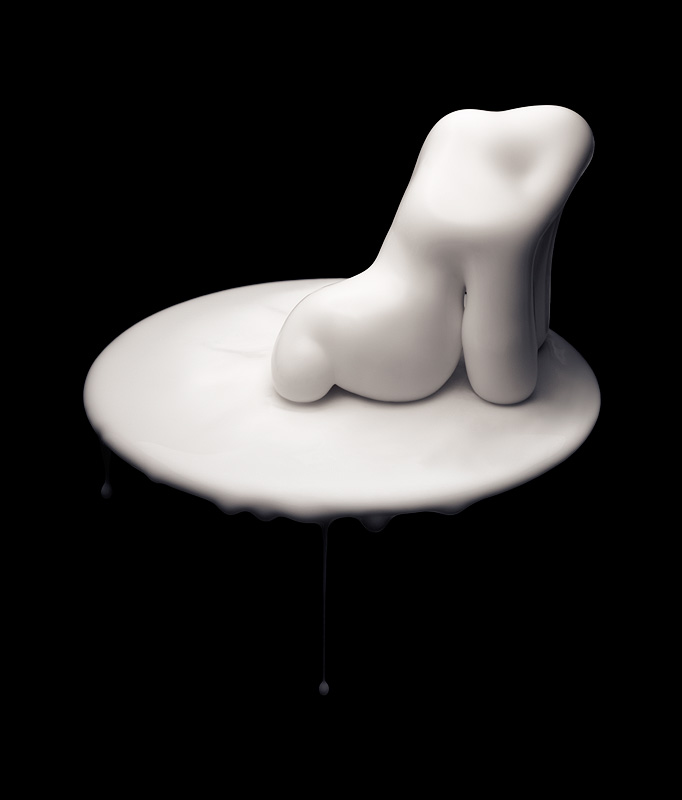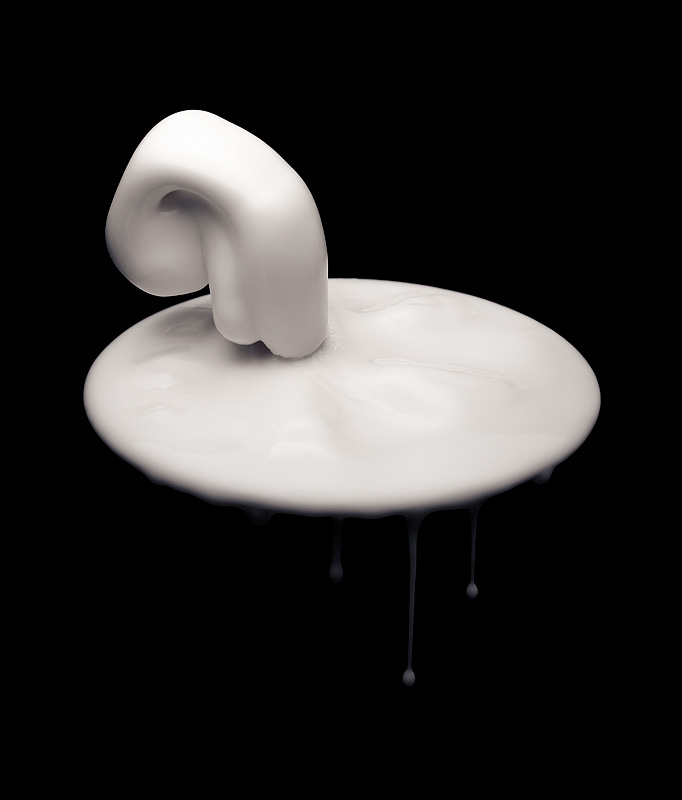 These little creatures are my latest personal series. They aren't quite sure of their place in the world yet, but they're on their way to find out!
No CGI here – these photos were made with a sine wave generator, an audio amplifier, a speaker and a solution of cornstarch and water.
Cornstarch and water or "Oobleck" is an example of a Non-Newtonian fluid – A liquid that starts to behave like a solid when under stress, in this case a mechanical vibration caused by the speaker cone moving up and down forty times a second.
Here's a quick bit of video I grabbed of the Oobleck in action, apologies for the substandard production values – this is a test for a more elaborate video project that is in pre-production at the moment.
Another messy but very fun shoot. I love nothing more than geeking out in the studio capturing some amazing visual phenomena!