One of the great things about my job is that from week to week, I get to work with some astoundingly talented people. One such person, Amanda King, recently asked me to help document some of her work for an award submission.
I didn't really know what to expect when I arrived, so you can imagine my delight when I saw this piece, perfectly situated on a wall in her studio: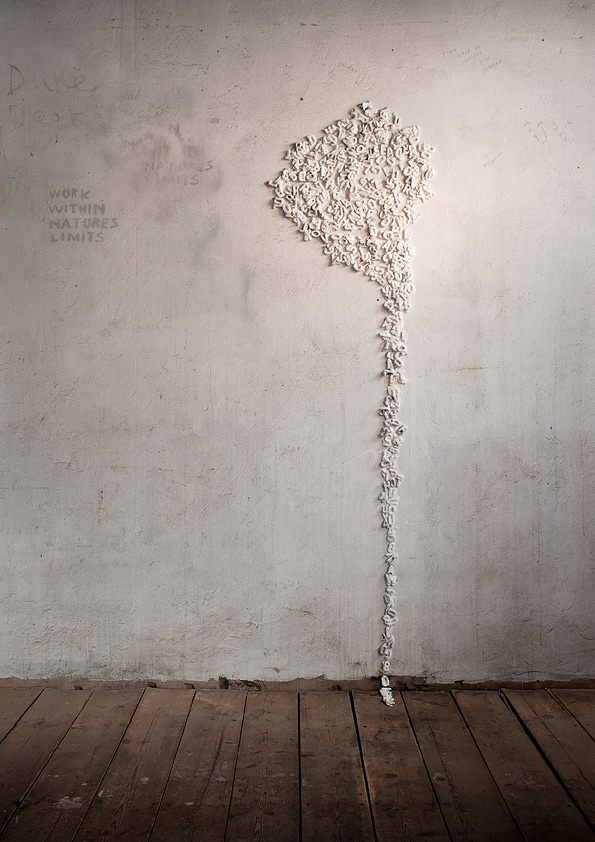 How easy can my life get! Point camera, set up lights, press buttons, look official, click. Job done.
Of course in reality nothing is ever that simple, but the joy of working with artists like Amanda is that the result becomes a real collaborative effort, and I get a huge thrill from seeing that together, with what I can bring to the task at hand we are able to do justice to that original spectacular vision.